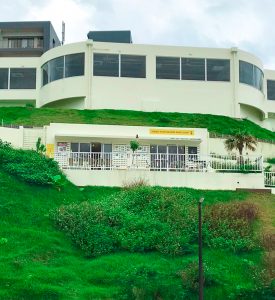 Work up an appetite by exploring Umikaji Terrace's four levels of local artisan shops, selling everything from flip flops to hand made leather bags, then head on over to this scenic overlook lunch location to watch planes take off/land from Naha airport or boats sail to and from the nearby marina. Agnes' has an aloha vibe from the moment you walk in and receive a warm greeting from the very friendly staff to the incredibly beautiful, fresh fruit and veggies they use in all of their food. The low acoustic music will relax you in minutes and it also makes the hand poured coffee taste that much sweeter. Their café shop sells tee shirts for all ages, jewelry, and beautiful pictures taken near the restaurant. Be sure to save room one of their house made donuts or grab one to go!
Location: Umikaji Terrace, Senaga Island
Hours: 11AM to 7PM everyday
Parking Suggestion: The parking lot at the base of the stairs to the Shinto Shrine is the largest and it is free. Here is the link to Google Maps location.
Other Tidd Bitts: Credit cards are accepted. This location is not very stroller friendly due to all of the stairs and there are no high chairs for smaller children.
[left]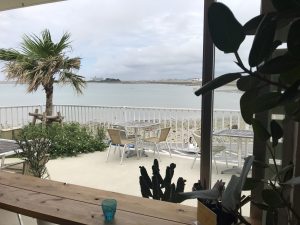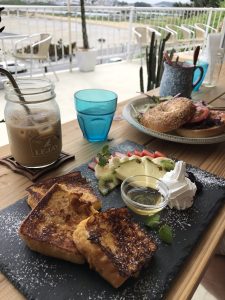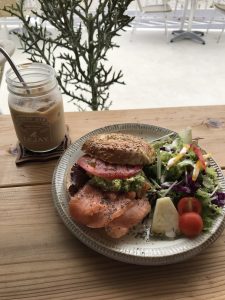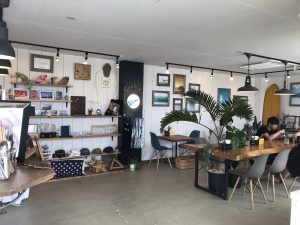 [/left]
[right]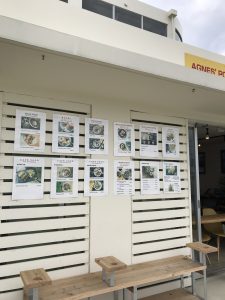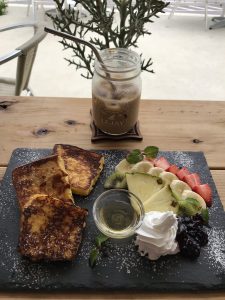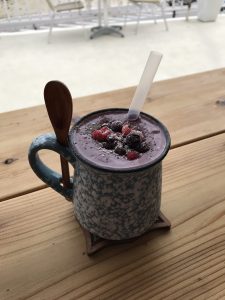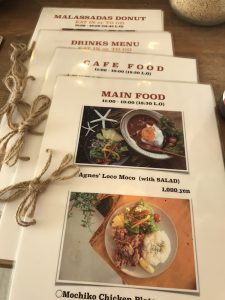 [/right]