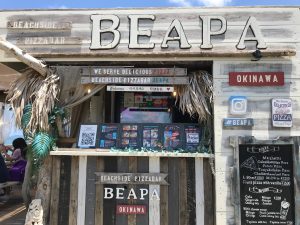 I am always on the look out for memorable pizza. When I saw the sign for this place on a fellow food blogger's page, I had to check it out for y'all. It lived up to the claim! It does serve delicious pizza. The menu is simple so they can focus on delivering excellent pizza every time. We chose the Teriyaki Chicken pizza as a nod to Asian flavors. The salad in the middle of the pizza seemed out of place at first but now I realize it is a clever distraction to enjoy while the pizza cools. As I pulled apart my first piece of pizza, I noticed that the crust came away easily. I was surprised to find out that the reason it was easy to pull apart was because the crust was beautifully crispy from first bite to last! The perfect doneness – not burnt crunchy and not wilting. It held its own under the weight of the toppings until the entire pizza was gone and we debated getting one to go.
It is hard to eat such an excellent pizza without an equally awesome drink. Beapa is located at a route 10 rest stop, on the way to Miyagi and Ikei island, so while their list of adult beverages may be tempting asking them to hold the booze won't dilute the experience of their island-flavor inspired drink selection. You could also enjoy your drink before the pizza in a nearby hammock taking in the view. It is absolutely worth the drive so plan a beach day trip or stay at the rest stop all day. There are plenty of fun water activities and rental equipment available to make it a trip all its own. We'll see you there!
Location: Route 10 Rest Stop
Hours: Mon – Sat 11AM – 8PM. Closed Sundays
Parking Suggestion: Plenty of free parking on both sides of 10. Pay attention to the arrows on the pavement because the traffic flow gets a little odd in a couple of places.
Bonus Info: They do take credit card. They do not have a dedicated kids menu but they do have smaller sized pizzas and some small food options that come in a cup so the kids are covered.
[left]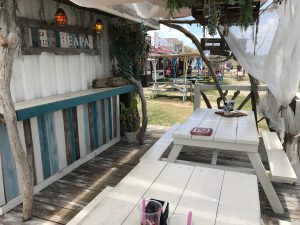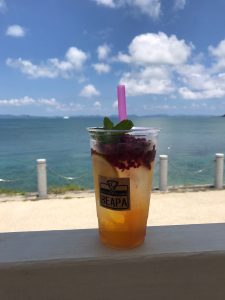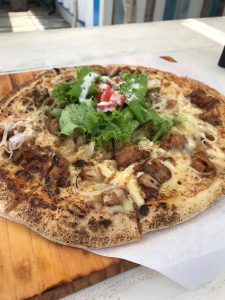 [/left]
[right]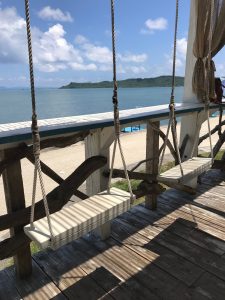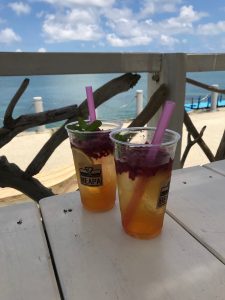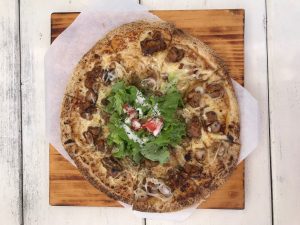 [/right]