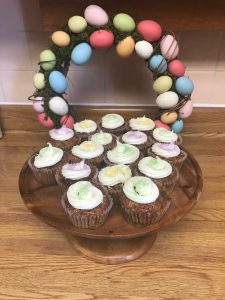 Hoppy Easter Weekend!! It's a great day in the Carter house when I bust out the KitchenAid. I have been doing it a lot recently with the dining restrictions and I thought I would start to share some of my creations here. I also tend to drink coffee while baking because I think the added coffee aroma amplifies the other delicious baking smells (anyone else? no, just me?) so I was sure to fill up my MGS mug while gathering up the ingredients.
I love to try new recipes which I get from pretty much anywhere – Pintrest, cookbooks, friends, etc. This one is not new to me, however, it is a tried a true crowd-pleaser that I use almost every spring. You can bake these up as cupcakes or as a traditional loaf. I skip the glaze portion of the recipe for the cupcakes but it is a must for the loaf! The pecans and pineapple are what really sets this recipe apart from other carrot cake recipes you've had before. I will confidently say that once you've had this recipe, you will not look at other carrot cakes the same. I've listed my few tips for getting it just right below. Give it a whirl this week and let us know how it goes with comments and pics below. Bon Chance!
Name: Carrot Cake Cupcakes
Location of Recipe: The Gracious Wife via Pintrest HERE
Hardware Needed: Mixer, food processor (if not using pre-shred carrots), two or more standard cupcake/muffin tins
Recommendations: 1) If using the HUGE Japanese carrots, only process two instead of the three the recipe calls for. 2) Bagged, pre-shred carrots will not render as much liquid as raw carrots that you process at home therefore add about 1/8 – 1/4 cup more flour to the recipe to insure that the cupcakes firm up enough. 3) Substitute 1-for-1 or All Purpose Gluten Free flour using the same measurements if you need to be gluten free. 4) Spray a small amount of cooking spray in each of your cupcake papers before filling them with batter to keep the paper from sticking to the cupcake too much. 5) If your batter is very liquid, as mine was, fill the cupcake papers up to about 3/4 full.
[left]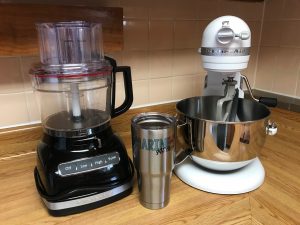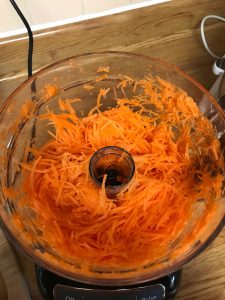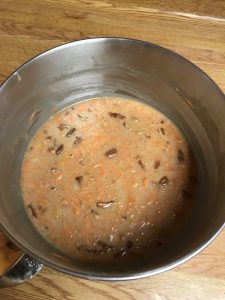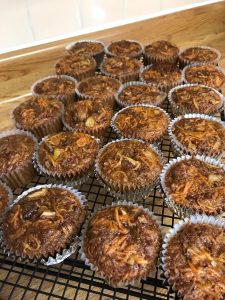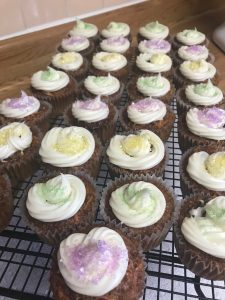 [/left]
[right]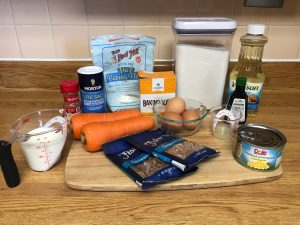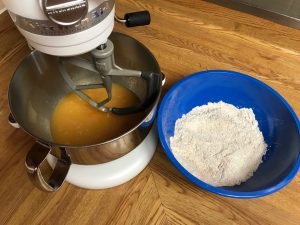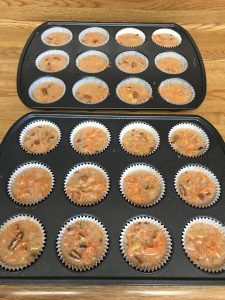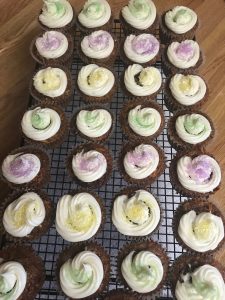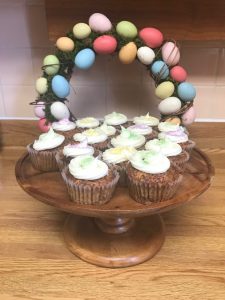 [/right]