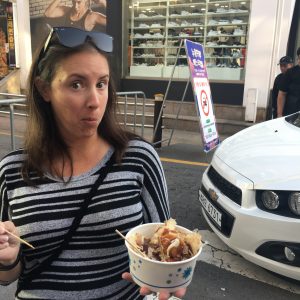 I realized the other day that I have been your Foodie Friday go-to for almost a year now and I have never properly introduced myself! I often get asked, from people who know me beyond the web, "Soooooooo how is it that a former Navy pilot turned Life/Leadership Coach as a Marine spouse decided to write about food?" Yeah, they are right, those dots don't seem to line up do they? To answer this question best, we've got to go back to 2000 when my family moved to New Orleans (NOLA).
My parents aren't really chefs. Not that they can't cook just that they mostly don't so we ate out a lot in NOLA. It's easy to eat at a different restaurant every night for YEARS without eating at the same place or getting bored. So we did! and the food adventures began. I further diversified my food options when I graduated high school by choosing to go to college in New York City (well just outside of it but the trains were fast). Every weekend, I combed the Big Apple for dives, mom & pop joints, food carts, festivals, and the occasional fancier place when I could scrap together the money. In three years there, I doubt I even made a dent in the available options.
I say three years because one of my college years was spent traveling the world on large cargo carrying ships (think container ships and the like) as part of my graduation requirements. That's a whole other discussion so, to save us valuable blog space, Google the US Merchant Marine Academy after reading this. I ate my way through port stops in 22 countries that year. India, Singapore, Egypt, the UAE, Jordan, and several in Europe just to name a few that stand out. Every port brought amazingly unique flavors in their open air markets, guide recommended local places, and fish fresh from whatever sea we happened to be in. Not everything was delicious. Somethings were just as slimly, chewy, and spit-out-in-a-napkin worthy as they looked. But others were truly surprising like mini-cantaloupe/grape like fruit that seemed unworthy of the trouble to peel them but were super sweet inside: lychee. Or fatteh which looked like a steaming bowl of portage with cubed meat on the top and flat bread suggested rather than spoons that tasted of every amazing middle-eastern spice you can think of plus many more!
The adventures continued while I was on active duty with the Navy. Between training in just about every southern state, deploying twice, and then ending with an assignment in DC, I was never short on new food styles or places to explore. My husband and I keep the world food adventures going by trying to go on a food tour every time we travel or to try a new restaurant if our travels take us to our home towns. We've explored Seattle's Pike Place Market; Nice, France's weekend seaside farmer's market; Rome, Italy's Jewish quarter; and Pittsburg's Heinz History Center "shop local" seasonal organic market. We cannot wait for travel to reopen so we can pick our next food map dot to check out.
So that's what brought me to food blogging! I met the MGS leadership when they were expanding the site and we kicked around a few ideas on how to get more consistent blog traffic. We felt seeing Oki through food meshed well with how they strive to present their customers with unique local and regional goods to bring into their homes and off we went. Now here we are approaching a year and I hear often from people who have tried a place they never knew existed until they saw it on the blog or how they loved serving up some goodies they picked up in town, at a blog place, on a platter from MGS for some friends. I have had so much fun with it! I look forward to showcasing many more local gems and some yummy home cooking starting with a amazingly savory Swedish Meatball dish next week.
[left]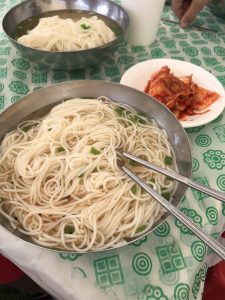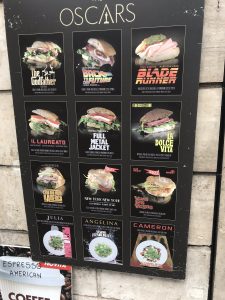 [/left]
[right]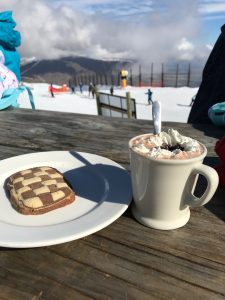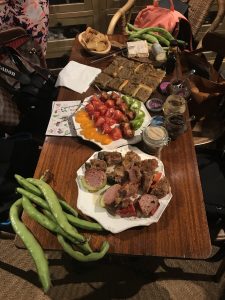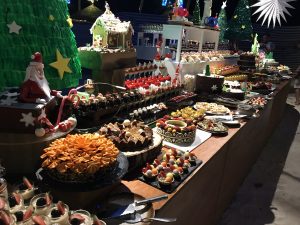 [/right]