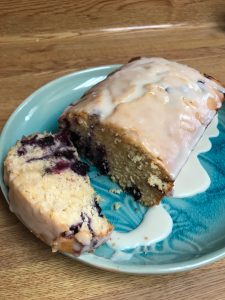 I had a whole bag of blueberries left after last week's Foodie Friday so I dug through my recipes to see what I could used them for this week. I give you delicious, sweet and tangy Lemon Blueberry Bread! This is always a hit at any gathering or on a weeknight with just the family. This is a fairly simple recipe but will allow you to show off some by incorporating lemon zest and juice into the otherwise very sweet batter for a surprise tart twist. There are a couple of tricks to it listed in the instructions online and I've noted a few of my own down below.
This is my final Foodie Friday blog post for the Marine Gift Shop! I've decided it's time to spend some more in person time in the shop so look for me next time you're in. I've had so much fun sharing my food explorations with all of you. I've seen a lot of places I other wise might not have. I encourage you to get out there and try the many unique flavors the restaurants on this beautiful little island have to offer. From traditional local cuisine, to gorgeous sushi, to twists on far flung foreign staples, the food here knows no bounds.
Name: Lemon Blueberry Bread
Location of Recipe: Glorious Treats blog HERE
Hardware Needed: A mixer (stand or hand held), loaf pan, zester/microplane for the lemon (or the small size of a box grater), and a juicer
Recommendations: 1) Don't skip the step of tossing the blueberries in flour. You'll be tempted too but then you'll have blueberry bottomed bread. I have no idea why this works but it does. 2) Pour your batter from both sides of the pan so your blueberries don't end up on one side of the loaf like mine did. 3) The toothpick doesn't have to come out totally cleanly, it can come out with some moist crumbs on it just not goo/liquid consistency batter. The bread will have to cool for 30 mins in the pan after being in the oven so the center will continue to cook some. 4) If you feel your glaze is too tangy and too thin, add some more powdered sugar (a little at a time) to thicken and sweeten it up.
[left]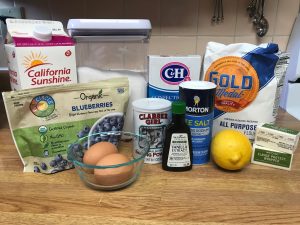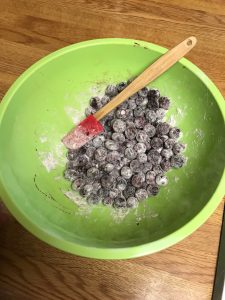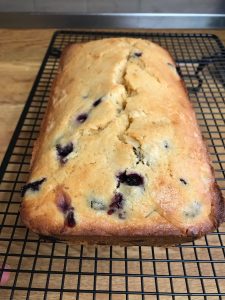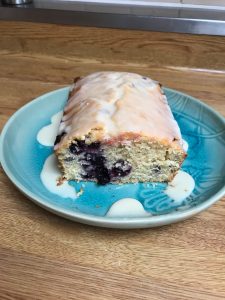 [/left]
[right]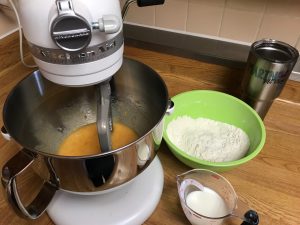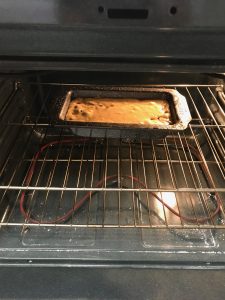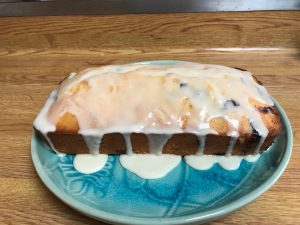 [/right]