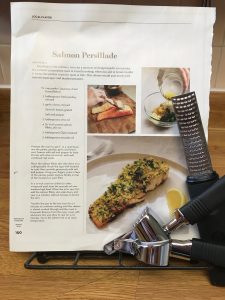 My mom sent me a care package not long ago with my hometown magazine in it. I usually just flip through to see if anyone I know made an appearance on the pages (yes, it is that small of a town) but this time I took time to read it and discovered this recipe. I couldn't help but laugh when I was done reading it the first time. Such a fancy name for such an easy dish! I tore the page out and planned it into our menu. Not only is it super easy, and you probably already have most of the ingredients in your house right now, but it will also pair well with just about any other flavor profile. We selected the spicy bok choy because the fish recipe's mild flavor pallet balances the bold chili in the greens…and because I made an impulse bok choy buy (oh, Target, how I miss you and my endless impulse buy opportunities…sigh). This combo cooks up in just about 30 mins so it's a solid week nigh dinner option. Add it to your list for next week and share with us how it went in the comments below. Happy cooking all!
Name: Salmon Persillade and Bok Choy
Location of Recipe: I found the salmon recipe in my hometown magazine (see picture below). The Bok Choy came from Neoshaloves Blog HERE via Pintrest.
Hardware Needed: A microplane, zester, or grater with a small side will be needed for the lemon. A garlic press will be needed if you're using whole garlic cloves. Both those items are pictured above.
Recommendations: 1) I chose to use socket eye salmon because it does better in the oven than Atlantic salmon in my experience. 3) You won't be using the whole lemon in the fish recipe. After you've zested it, slice it up and put it in the water you're going to steam the bok choy with for added flavor. 2) We used Sriracha for our chili sauce in the bok choy recipe. It is vinegar based and atomizes pretty easily when heated up. I recommend that you only use half the amount called for in the recipe if you want to spare your eyes and nose an very hot experience while cooking. You could also cover the pan to contain the steam but be sure to turn the temperature down so you don't burn the bok choy.
[left]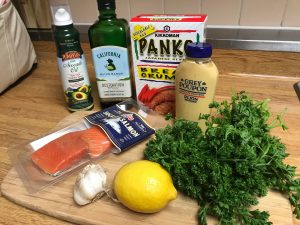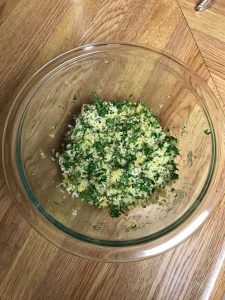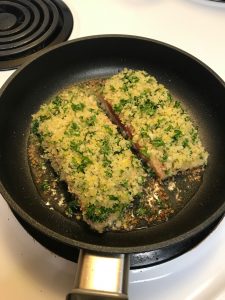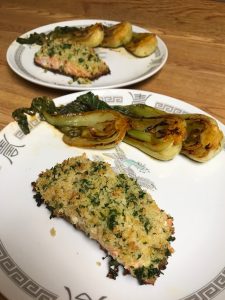 [/left]
[right]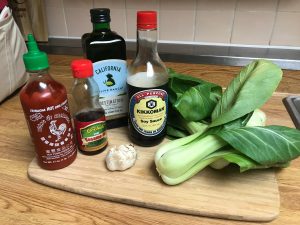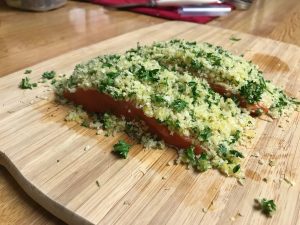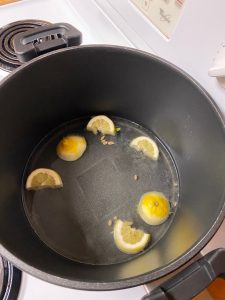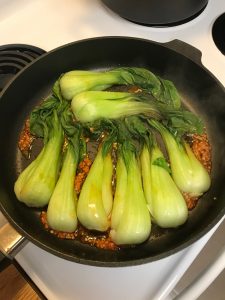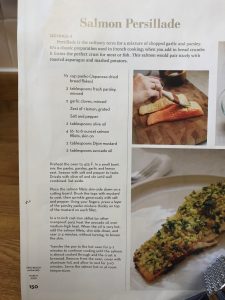 [/right]