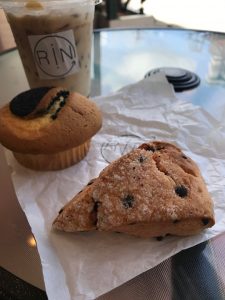 After running and driving by this place dozens of time, I finally stopped to check it out. The delicious aroma of fresh baked bread will greet you as soon as you open your car door followed quickly by the equally delicious smell of coffee. Inside you'll find dozens of fresh-made-daily treats to choose from and customize. From scones to bagels to thick-cut Japanese bread to savory sausage rolls this little bakery has something for everyone's breakfast pastry cravings.
I was seeking a bagel on this particular day and I had several tasty flavor options to choose from. I love Okinawa bagels because they are not dense like bagels back in the states. (I don't feel like I'm giving my jaw a workout every time I take a bite.) I chose a strawberry-cranberry bagel with plain cream cheese spread along with an iced caramel latte and an Oreo muffin and strawberry scone to go. The bagel was light and airy, as I'd hoped, filled with fresh strawberry flavor and cranberries baked right in. They added a unique touch by branding the side of the bagel with their logo which I don't think I've ever seen before. The initial bitterness of the coffee balanced out the sweet bagel perfectly and the finishing, sweet caramel and whipped cream flavors brought the focus back to sweet.
I shared the muffin and scone with Jason at home later and to our surprise the muffin was more of a cupcake in disguise. It had the cake-like fluffiness on the inside but the buttery richness on the top rounded out by a crunchy Oreo topping. The strawberry scone had the same strawberry freshness as my bagel but the chocolate chips took it to a whole other level of yummy. I may have just found my new go-to place for sweet treats especially since they make custom cakes!
Name: Smile Factory Rin
Location: Near Araha beach
Hours: Mon – Sun 8AM – 7PM
Parking Recommendation: They have four spaces in the lot in front of the building they share with another store. If those are full, there is street parking on neighboring side streets.
Bonus Info: They do take credit card. There are new tasty creations every day that will keep you coming back to try different options. Outdoor seating is available as well as indoor seating. They make custom, preorder cakes (see picture below).
[left]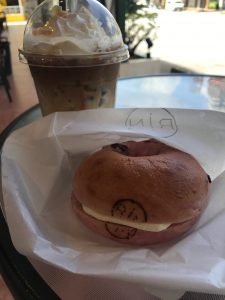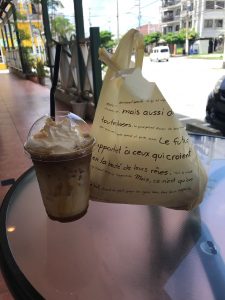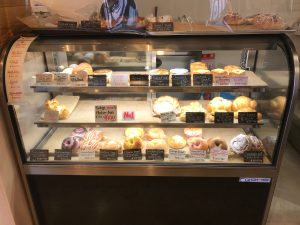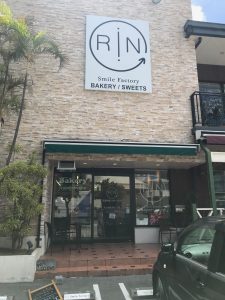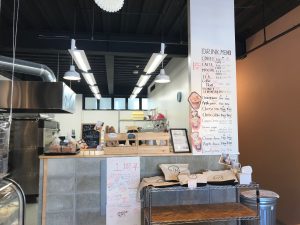 [/left]
[right]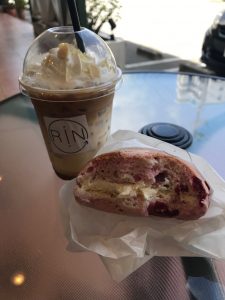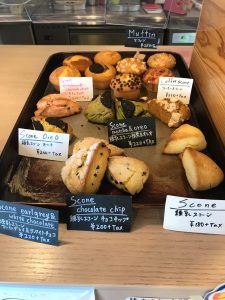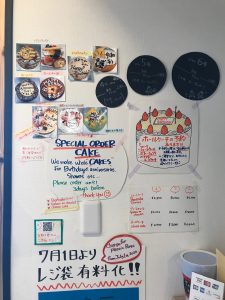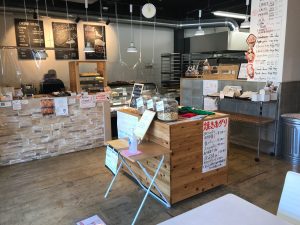 [/right]