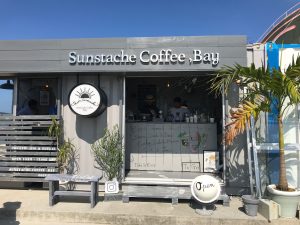 We saw this little place last time we visited this rest stop (see Beapa from Aug 9th) and knew then that we would be back to test it out. In this row of containers-turned-shops/restaurants, this place is the perfect spot to duck out of the sun for a bit. Enjoy the beach vibe music, rich aromas of carefully selected imported coffee from around the world (check out the hand drawn map in the corner by the counter!), and savor the perfectly framed view of the water from the chill deck while sipping on a crafted-just-for-you creation. Each drink packs layers of flavors unique to the region it originated from and if you ask, the co-owners will tell you all about why they picked that particular roast and farm. These guys are deeply passionate about what they do and are so committed to their name, and brand, that they both sport award-worthy 'staches! This dedicated duo will make repeat customers out of you, and me, for sure.
Name: Sunstache Coffee, Bay
Location: Route 10 Rest Stop
Hours: Wednesday – Monday 10AM – 8PM. Closed Tuesdays.
Parking Suggestion: Plenty of free parking on both sides of 10. Pay attention to the arrows on the pavement because the traffic flow gets a little odd in a couple of places.
Bonus Info: They do take credit card. While they do not serve food, there are plenty of options in the containers around them. They serve everything in to-go cups which is perfect for your before or after beach trip drive.
[left]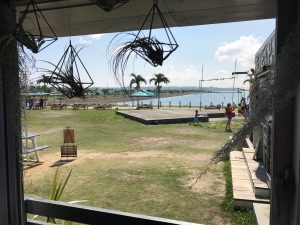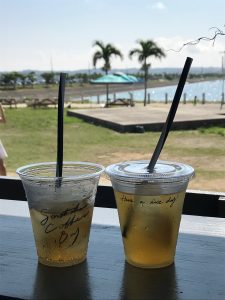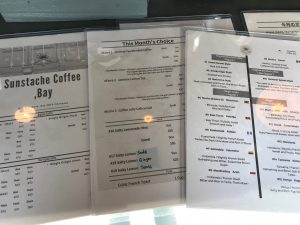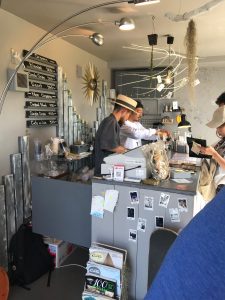 [/left]
[right]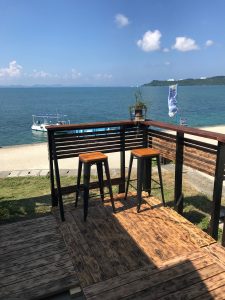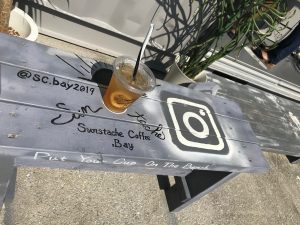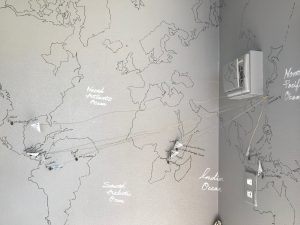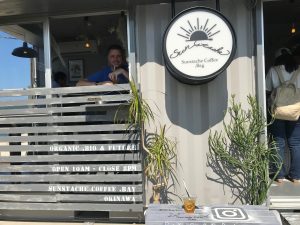 [/right]