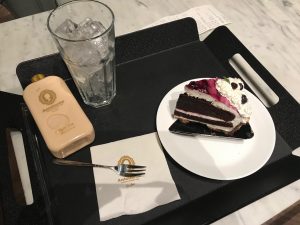 Some friends and I recently visited Jeju Island, South Korea. We read a book, The Island of Sea Women, that inspired us to check out the beautiful island the author described. After three days of running, hiking, shopping, and eating delicious local cuisines, we decided to get serious. Serious about desserts!!! Every search engine and app pointed us in the same direction – Antoinette Café & Bistro.
There are two locations of this delicious bakery. We chose to go to the one right on the ocean for added ambiance. As soon as we walked in, we knew we'd picked the right place. The view, despite being after sunset, was beautiful and there were fresh cakes being brought from the kitchen. Four of us chose four different cakes to maximize the sweet experience. One of us wisely chose loaded French fries to balance the sweet with salty. Each cake was a whole different experience from decadent chocolate, smooth red velvet, dark berry, to light citrus layered with creamy custard. I was thankful for sharing friends because there's no way I could have picked just one. This dessert stop was the perfect ending to a memorable adventure. I may go back though to try the macaroons!
Name: Antoinette Cafe & Bistro
Location: Jeju Island, South Korea by the water HERE
Hours: Mon – Sun 9AM – 10PM
Parking Suggestion: They have their own parking lot with plenty of spaces. If that is full, there is street parking available. There is also a bus stop near by and plenty of taxis so you do not need to drive yourself.
Bonus Info: They do take credit card. They have to-go containers. High chairs are available for younger children. There is outdoor deck beanbag seating which would be stunning at sunset!
[left]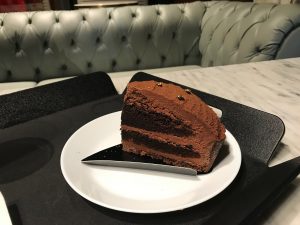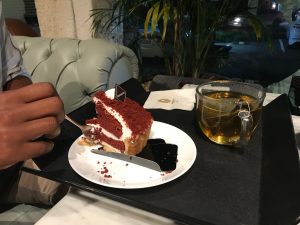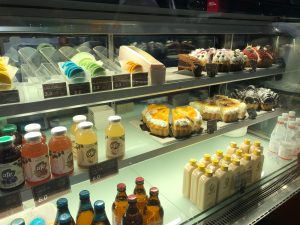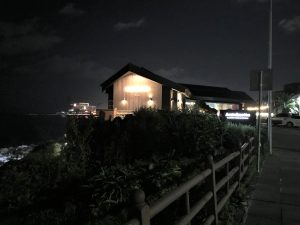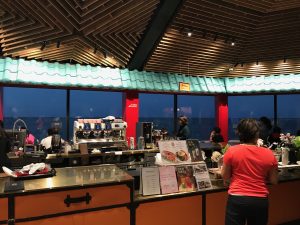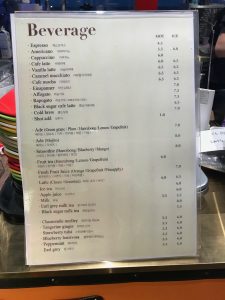 [/left]
[right]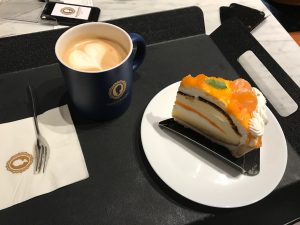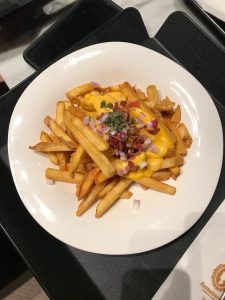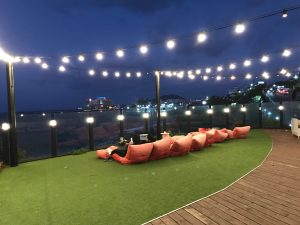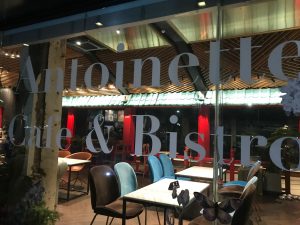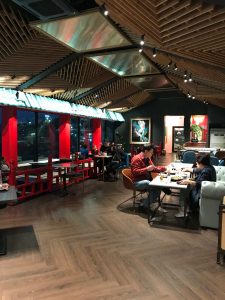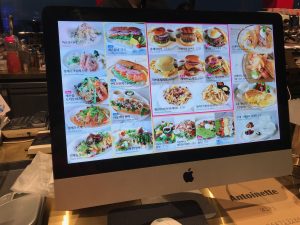 [/right]