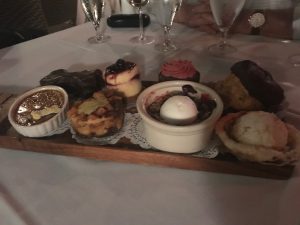 Before all of the travel restrictions and quarantine measures, I traveled to Florida for my cousin's wedding. The first thing my dad said to me when he was done giving me a welcome-home-hug was "I've got a place we've got to try for your food blog." I was beyond excited to know that not only was he reading this blog but that he was thinking of places to go! I made a reservation for us and, two days later, there we were.
The Yellow Dog Café is as classy and decedent as it gets without a tux and gown in our sandy-shore stretch of Florida's east coast. Every seat in the house has a view of the Indian River and the menu is full of coastal inspired fare from tuna tataki and shrimp cocktail as appetizers to scallops and sea bass as entrees. Dad and I stayed in the sea lane while my mom ventured out to the land options. My scallops were huge and perfectly cooked paired with crisp, buttery asparagus to keep the dish light. Dad's pecan crusted mahi disappeared almost as soon as his plate arrived but he assured me it was the best he'd ever had (he did pause the blink of an eye necessary for me to take a picture thank goodness).  Mom's fillet was text book medium rare and incredibly flavorful so don't over look the land options.
Truth be told, Yellow Dog is widely known for their desserts. We were all sure to save room and debated thoroughly when the dessert prestation board arrived. All of the options looked amazing with whimsical nods to dogs on each in the form of dog chocolate cut outs, dog-bone shaped brownies, or other sweet treats. We ultimately chose a chocolate éclair and raspberry cheesecake. Had I known how good that cheesecake was, I would have skipped the dinner and ordered a whole cake for myself instead! Fluffy, melt-in-your mouth perfection with just enough raspberry tartness to round out the experience. Dad said his éclair was equally delicious but I did not get a taste to confirm – he also didn't get any of my cheesecake so that's fair. I cannot wait to go back and sample my way through the rest of the board! You've got to stop by this place next time you find yourself on the east coast shores of the sunshine state.
Name: Yellow Dog Cafe
Location: Malabar, Florida on US-1 right on the water HERE
Hours: Tues, Wed, Thurs, Sun 11:30AM – 9PM. Fri & Sat 11:30AM – 10PM. Closed Mondays.
Parking Suggestion: Complementary valet is available as the main parking lot is across a busy road and they want to spare their customers the wait at the light to cross the street.
Bonus Info: They have several varying sized rooms for private events. If you've got a boat, you can motor on up and moor at their private dock.
[left]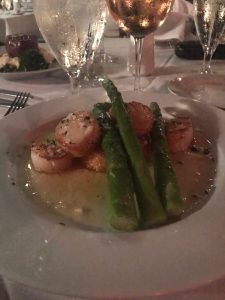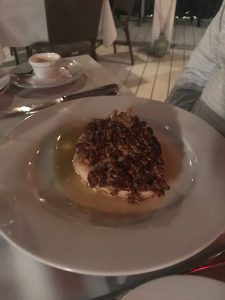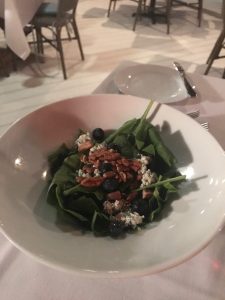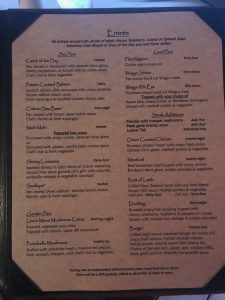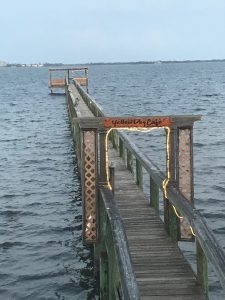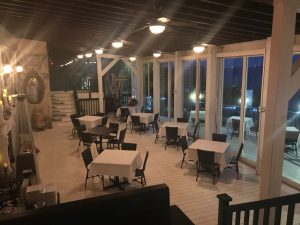 [/left]
[right]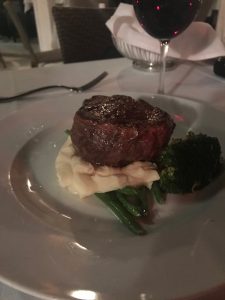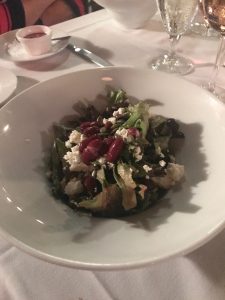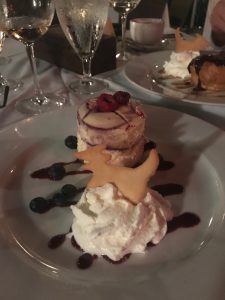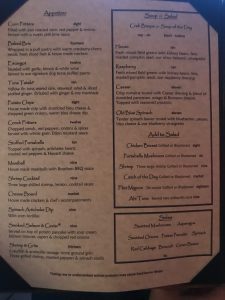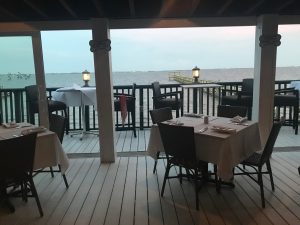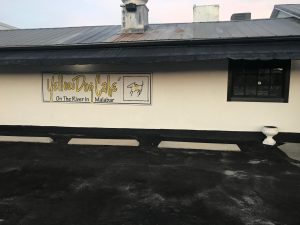 [/right]