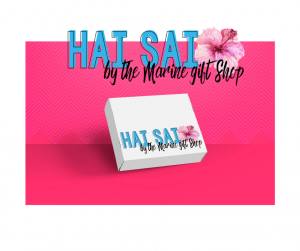 Have you heard about the Hai Sai box?! The Marine Gift Shop started this fun program last year- and it's been a HUGE hit!! We are excited to have it back again – Currently you can purchase a small or large Hai Sai box online: http://store.marinegiftshop.org  There are limited quantities – so act fast, if you're interested!!
What is this Hai Sai box??? Think of the subscription boxes you can get – that's exactly it, but the MGS style type! Those that go on the buy trips to the four countries the Marine Gift Shop, shops.. look for exclusive items – only available to you!  It's always a surprise and you never know what you may end up with – but that's the exciting part!
Get one before they're sold out!!