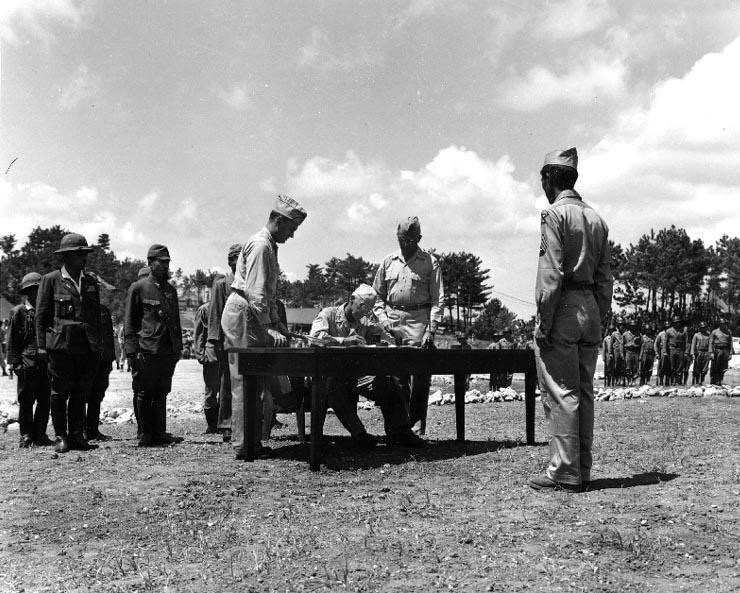 Site: https://ww2db.com/image.php?image_id=2143
 Driving around Stearley Heights on Kadena, the community is filled with cul-de-sacs that all look similar with one another.  Little would you suspect that this was the site where the Tenth Army Headquarters stood. This September 7 will mark the 75th anniversary of a momentous event that took place on a four-legged wooden table standing next to flagpole that projected high above the area. It was there that Lieutenant General Toshiro Nomi, the representative of the Japanese forces in the Sakishima Gunto, officially signed the document signifying the surrendering of the Ryukyu Islands.  This signing took place five days after the nation surrendered to the allies on the U.S.S. Missouri in Tokyo Bay.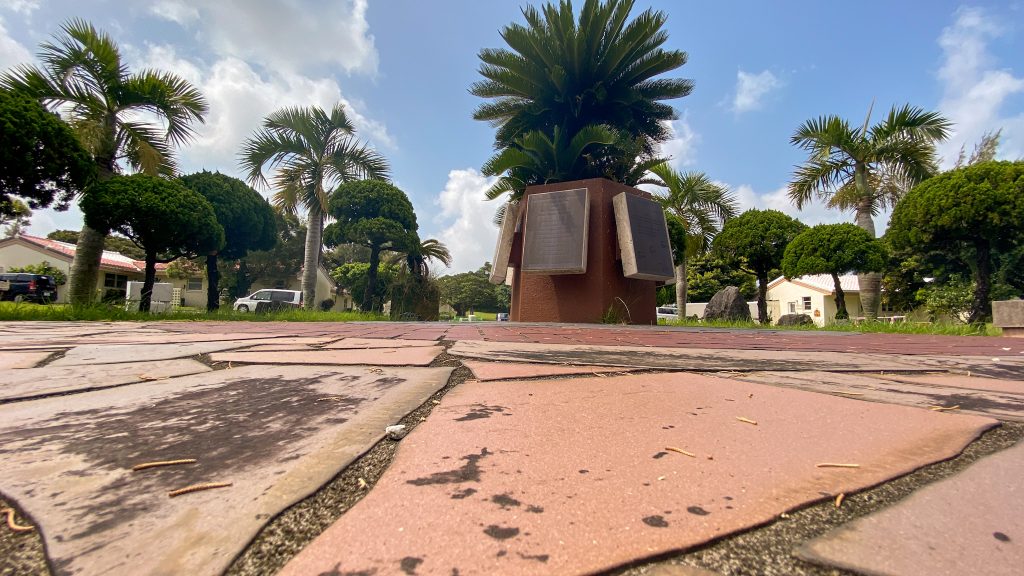 The hills surrounding the location still stand and are all that remain of the original site. Nestled in between what appears to be a normal looking community is a hexagon shaped memorial, each side affixed with a large slab of concrete with six different faces.  What once was a War Monument is now referred to as a Peace Garden.  The Sago Palm, commonly found in the Ryukyu Islands, perched in the center and surrounded by well-managed seating, greenery, various other native plants and trees let you know the site is not forgotten about.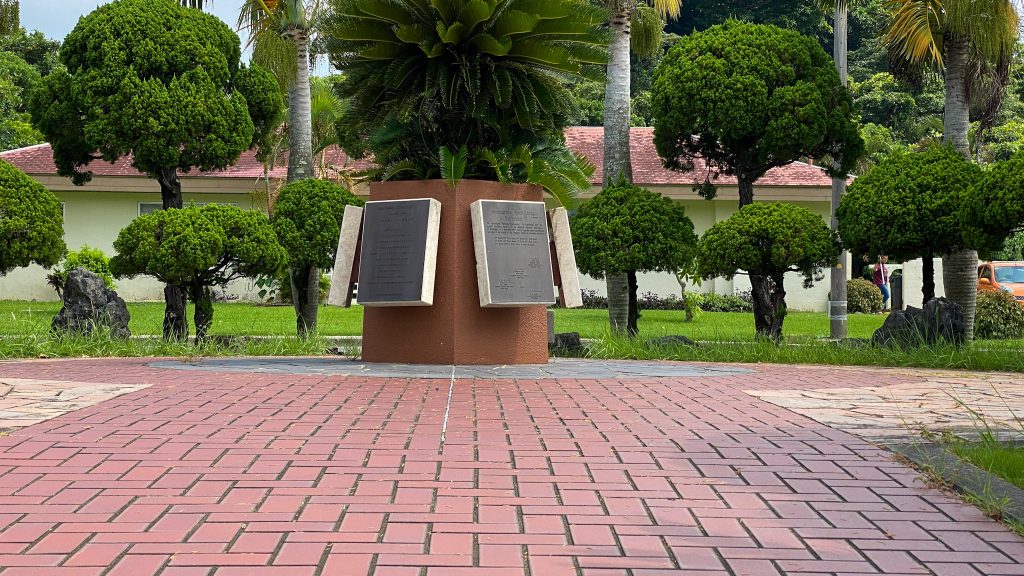 Cast in the background are the remnants of the same hills that stood close to 75 years ago as the area has since been turned into a normal looking residential housing area with a secret.