We're excited to announce that the following vendors will be hosting a pop-up at The Marine Gift Shop in March, stay tuned to Facebook and the Vendor's pages for highlighted items while in the shop.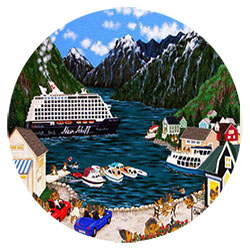 Kyoko Art: March 5-7
Kyoko's  paintings feature bright contrasting colors and precise animator's lines. Each of her paintings reveals bright and concentrated scenes through which she attempts to portray joy. Kyoko's work is often described as Asian Naïve Art.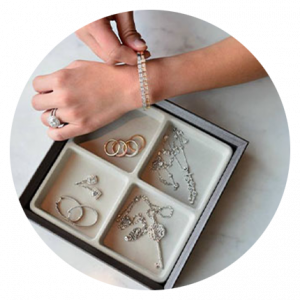 Johnny Jewelry: March 13 & 14
Johnny Jewelry has an incredible selection of precious and semi-precious stone creations and one-of-a-kind pieces from Hong Kong. Whether you want to buy a beautiful new piece of jewelry, make a completely personalized piece, fix a damaged one, or completely re-imagine an existing piece, Johnny's eye for design and craftsmanship is magnificent.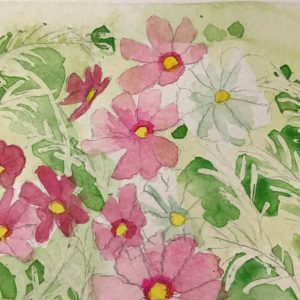 Tanshi-ge Artwork: March 12 & 14
Elizabeth uses Japanese style water color to produce paintings and products, to include beach towels and yoga mats.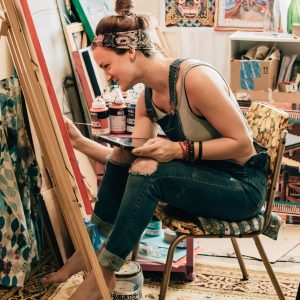 Brittany Lampe Art:  March 19-21
Brittany E. Lampe Art, belampeart  has been painting and creating her whole life- her pre-school teacher actually told her Mom that she was going to be an artist one day. She now takes it on as a full time career- and is heavily inspired by my surroundings. She seeks out new destinations to research and is always looking for that little moment that seems just part of the every day- finding nooks and crannies where secrets lie and a thorough examination is in order.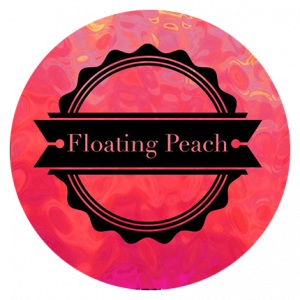 Floating Peach Designs: March 27-28
Floating Peach Designs  can create personalized products for you, your home or your business with a process of dye-printing.