Konnichiwa! My name is Jennifer Kemp, owner and creator of Mottainai Creations. As a Navy wife of 18 years and mother of three handsome boys, we have had many family adventures to include four years in Okinawa, Japan. Our family motto is to make the most of each duty station and embrace its culture.
Having always grown up around fabrics and crafting, it was easy to fall in love with Japanese textiles! I will never forget my first recycle-store experience and seeing the rows of discarded kimonos. The unique colors, textures, and patterns all sparked my "creative soul" and I found inspiration in giving them new life. Thus Mottainai Creations was born.
My business name Mottainai Creations was inspired by a Japanese children's book teaching younger generations not to waste. This rings true to my vision of reduce, reuse, recycle, and respect.
All of my fabrics are sourced from Okinawa and mainland Japan. Each is hand selected with a vision of what it could become. Working with these Japanese textiles comes with challenges, challenges I embrace because I can give them new life. As I deconstruct kimonos, I am intrigued by the thought of what stories they could tell.
Why do I continue? By giving these textiles a new life I hope to share my joy in creating and spark joy in others. Because when life gives you hundreds of Japanese fabrics….YOU CREATE!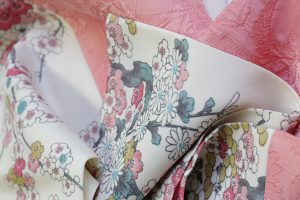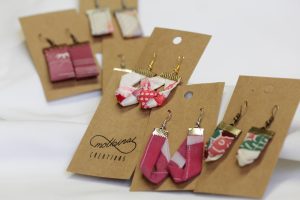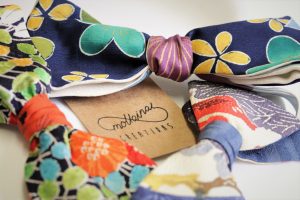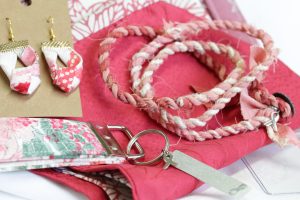 Come by the Marine Gift Shop to see all the beautiful works of art- made with love.