We're excited to announce that the following vendors will be hosting a pop-up at The Marine Gift Shop in October:
Floating Peach Designs: October 3rd & 19th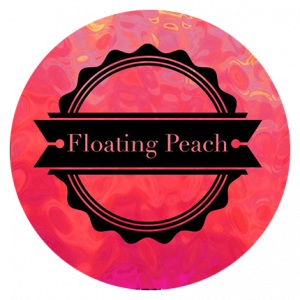 Floating Peach Designs can create personalized products for you, your home or your business with a process of dye-printing.
Oki Social: October 10 & 11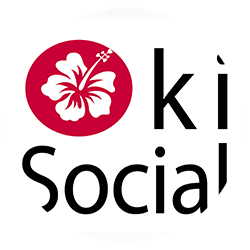 Oki Social was founded by Desmond Liang and his wife as an art-centric social event business in 2015. In their early days, they partnered with local artists to host social events such as paint night, sea glass jewelry making, etc. Later Oki Social's founders discovered an opportunity in creating good quality Okinawa centric artworks and gifts for folks who love and appreciate Okinawa, its people, its natrual environment, and its slow island lifestyle.
Positive Light- Handmade Jewelry & Design: October 17-19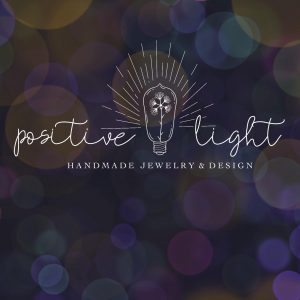 Positive Light – Handmade Jewelry & Design Hypoallergenic Handmade Jewelry for Adults/Kids/Babies. Located in Okinawa, Japan. Custom orders available!
Mottainai: October 17-19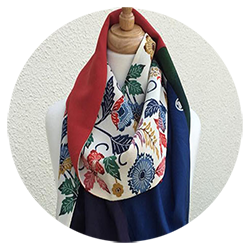 Mottainai Creations re-purposes Antique and Vintage Japanese Kimonos into some of the most beautiful scarves and bracelets we've ever seen! She has ready-made items in our Main Shop or you can contact her to create something customized just for you!
Brittany E. Lampe Art: October 26th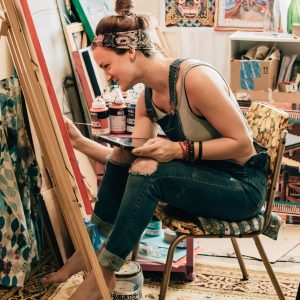 Brittany E. Lampe Art, belampeart  has been painting and creating her whole life- her pre-school teacher actually told her Mom that she was going to be an artist one day. She now takes it on as a full time career- and is heavily inspired by my surroundings. She seeks out new destinations to research and is always looking for that little moment that seems just part of the every day- finding nooks and crannies where secrets lie and a thorough examination is in order.
SOAPhisticated: October 26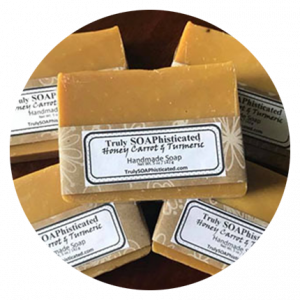 Truly SOAPhisticated, LLC, offers 100% handmade soaps and body treats with the best ingredients for soft, smooth, and healthy skin. Check out the awesome selection of bath bombs, scrubs, and soaps next time your at the Main Shop – your skin will thank you!
Sachi's Japanese Antiques: October 29-November 2nd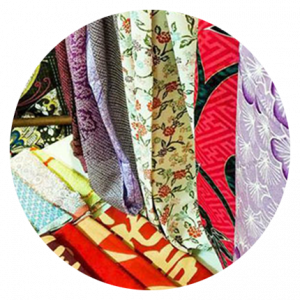 Sachi features antique tableware, unique antique furniture, and kimonos from the Edo to Meiji eras. She has an abundant supply of antique kimonos with incredible prices starting from 500 yen, along with fishing floats, antique kokeshi dolls, and fabrics for made-to-order obi's.
Vortex Art: October 31-November 2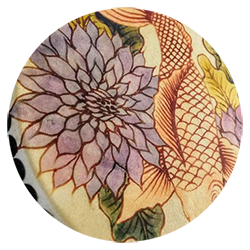 DAN (Mieko Lee), the founder and master artist at Vortex Art, is based in Okinawa, Japan. She has over 10 years of henna experience. Coming from a nail artist who won many prizes at nailist championships in the US, DAN specializes in artistic creations and body art. She continues to find new uses of this ancient beautiful herb, henna.