Adventure to Odo Beach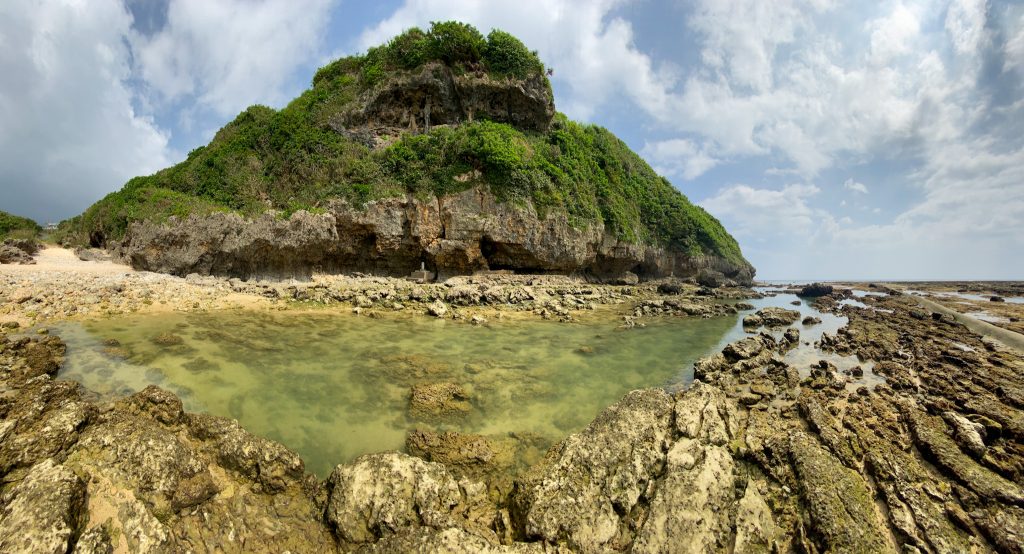 Many places in Okinawa offer a glimpse into the ocean without getting your feet wet. In one place in particular, if you explore during the right time of the day. The tide will be out far enough that you are able to observe many different tide pools.  You can keep yourself dry by carefully walking around the sharp Ryuku coral rock to see what world each one offers. Some of these tide pools are deep enough that many sea creatures get trapped in them together, many filled with living coral and this fish quick to swim in covered areas as your shadow appears, fearing you are a bird looking for prey. The colors of browns, greens, blues, reds all working together to give the appearance of tranquility as you explore each of the tide pools to see what they offer.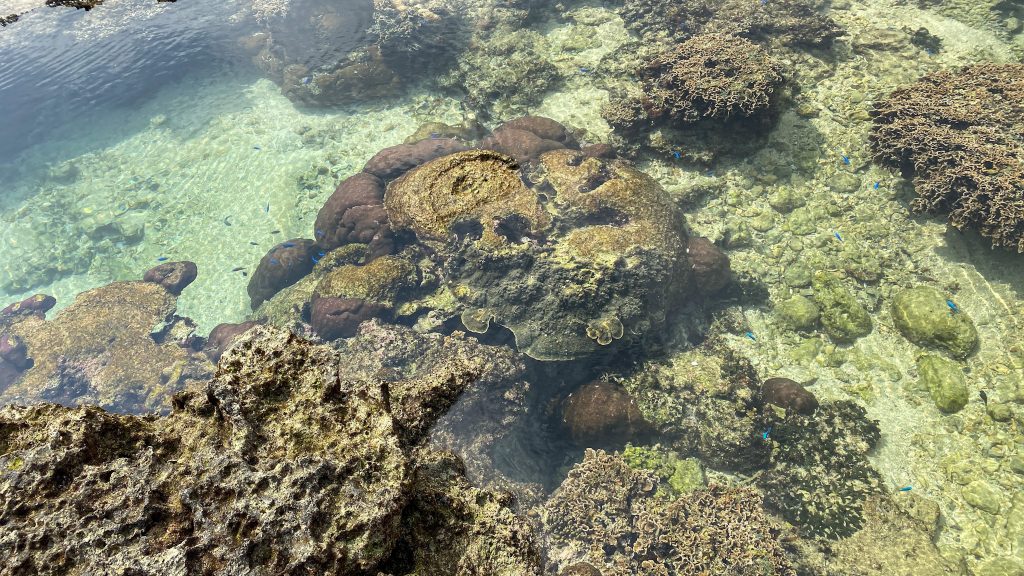 On this particular day I barely spotted a Moray Eel that was sticking its head out and around the bend of the rock in shallow water.  This brings me back to the orientation brief when I first got on the island and serves as a reminder just how dangerous some of these places can be as it shows just how difficult some of these dangerous sea creatures are to spot.  Can you see it in this photo?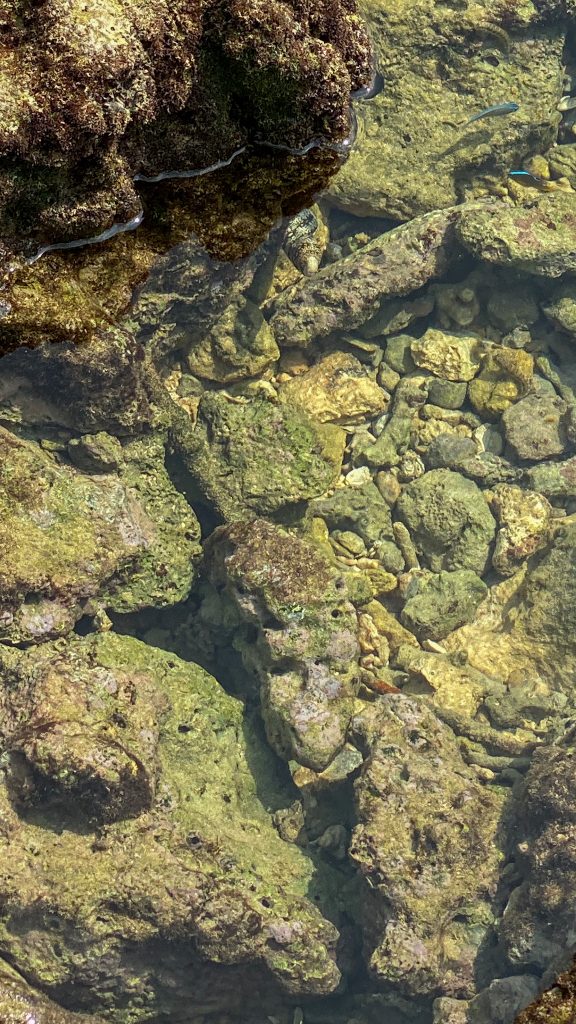 Find the Moray Eel 
                          This particular area is also the exact location that John Manjiro monument is located. Manjiro who in 1841 after a fishing boat accident was rescued and taken to Hawaii by an American whaling vessel where he became known as Japan's first exchange student studying in America. After spending 11 years in America and earning some money from the Gold Rush, John Manjiro returned to Okinawa and landing on what is now known as Odo Beach.  In 2018 the memorial statue commemorating the Landing of John Manjiro was unveiled to commemorate this. It features a large bronze shape statue atop a hexagon shaped stone featuring graphics and the story outlining his journey. The statue features Manjiro wearing a cowboy hat, jeans holding a biography of George Washington and pointing in the direction of land.