The Marine Gift Shop hosts a variety of in-store vendors throughout the year. While many of our vendors do keep a sampling of their inventory in stock at our Main Shop.  Interested in becoming a vendor? Fill out our application form to get started! (Vendor applications for the 2021-2022 season will open in July 2021)

Brittany E.  Lampe Art
Brittany E Lampe is a graduate of the University of Cincinnati Design Art Architecture and Planning program with a minor in marketing. Although born and raised in Cincinnati, her career and personal life has taken her from Cincinnati to North Carolina, Okinawa Japan and back to North Carolina, with the bulk of her recent work inspiration heavily influenced by Okinawa and overseas travels. She has always found interest in her location, pulling from nature, personal experience, emotions, found objects and depths of layers. Working primarily in acrylics and mixed media she aims for a curiosity driven approach to her in home studio practice, where she utilizes imagery, patterns, and dives inward chasing energy and connections to bring the paintings to life.

Choobulu
Thoughtfully handcrafted contemporary polymer clay jewelry based in Okinawa.

Engravers Anonymous
Engravers Anonymous is an Okinawa based business who specializes in engraving wood, metal, stone and a number of other surfaces.  Check out Engravers Anonymous for customized gifts.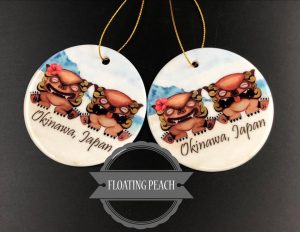 Floating Peach Designs
Floating Peach Designs can create personalized products for you, your home or your business with a process of dye-printing.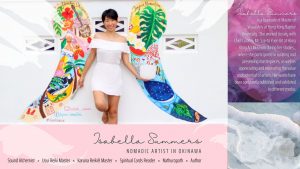 Isabella Summer Gallery
Isabella's work presents an experimentation between Eastern and Western artistic traditions. Working with natural earth paint, acrylic paint, Chinese ink, engraving and watercolour, she traversed cultural boundaries and redefined beauty via her art.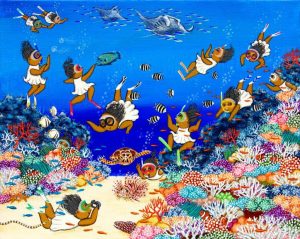 Kyoko Nakamoto Gallery
Kyoko's paintings feature bright contrasting colors and precise animator's lines. Each of her paintings reveals bright and concentrated scenes through which she attempts to portray joy. Kyoko's work is often described as Asian Naïve Art.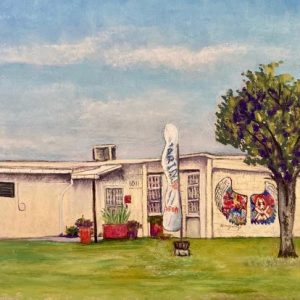 Mary Breshike Art
Mary Breshike is an artist that dabble in pastels,encaustics and recently acrylics. Each medium has its own unique properties. Each medium brings a sense of adventure and joy to me. Pastels are the most reliable in the resulting art. Encasutics and acrylic pours allow for delightful surprises.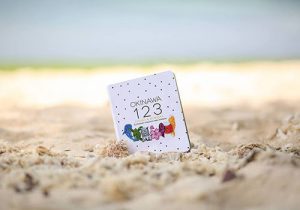 Oki Oki, LLC
Okinawa 123 is a 1 to 10 counting board book dedicated entirely to Okinawa! From whale sharks to taiko drums we learn colors and numbers together!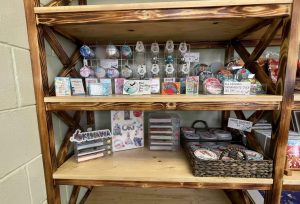 OkiMoments
Beautiful Okinawa artwork from collaborative artists, printed as keepsake goods for you to cherish your Oki Moments! Enjoy the printed artwork depicting many iconic scenes throughout Okinawa.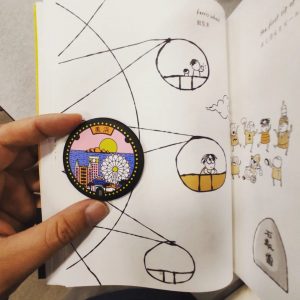 Oki Social
Pouring Okinawa coated happiness into the world for people who love Oki by heart with heartwarming artworks and gifts inspired by Japan's tropical paradise.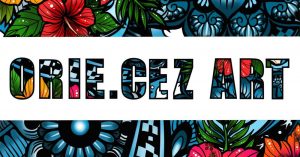 Orie Cez Art
Orie is a visual artist who is originally from Okinawa, Japan, where she started her business. Her artwork includes acrylic painting, digital art and murals.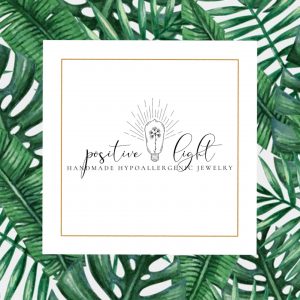 Positive Light
Hypoallergenic Handmade Jewelry for Adults/Kids/Babies. Located in Okinawa, Japan. Custom orders are available!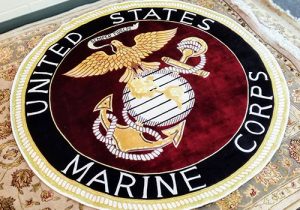 Royal Trading
Patrick has a beautiful selection of silk, wool, and vegetable-dyed handmade rugs in various shapes and sizes at fantastic prices! Royal Trading is also the producer of the beautiful, 100% silk Marine Corps rug.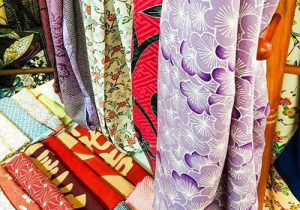 Sachi's Japanese Antiques
Sachi features antique tableware, unique antique furniture, and kimonos from the Edo to Meiji eras. She has an abundant supply of antique kimonos with incredible prices starting from 500 yen, along with fishing floats, antique kokeshi dolls, and fabrics for made-to-order obi's.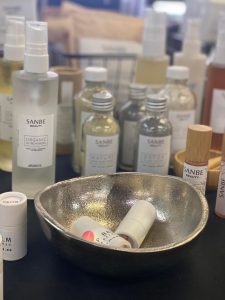 SanBe Beauty was born after Founders Sandra and Betty found themselves struggling to find the right skincare for their families while living in Okinawa, Japan.  All of their products are made in small batches to ensure you receive the quality and personalization you deserve.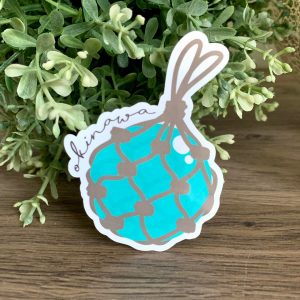 Sticker Chick
Premade and custom stickers and vinyl decals. Okinawa, Japan, local pickup.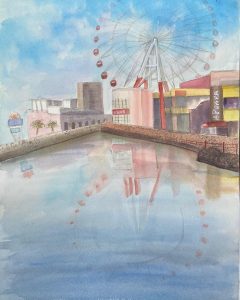 Tanoshige Artworks
While living in Okinawa for 19 years, Elizabeth has enjoyed painting scenes from daily life. For the past16 years here, she has taken lessons with famed Okinawan painter, Hirokazu Akamine. Liz loves to study new techniques and is working to implement new ideas into her art.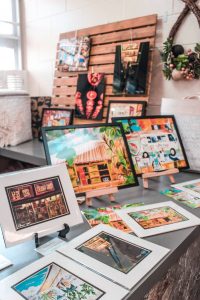 Thomas Frazer Art creates amazing pop art pieces inspired by some of your favorite local Okinawan hotspots and we couldn't love them more if we tried.